6 Hour Sleep - The Revolution of Rest - Sleep Better Tonight - Take on Tomorrow (Samples)
6 Hour Sleep - The Revolution of Rest - Sleep Better Tonight - Take on Tomorrow (Samples)
Good Sleep is the Best Energy
Get to Sleep and Stay Asleep
6 HOUR SLEEP is a drug-free, pure sleep supplement that provides you with the two essential components of good sleep: quality and quantity, so you can wake up alert, refreshed and bursting with natural energy that lasts all day.
Our mission is to reeducate people on the simple fact that sleep is energy. If you get enough restful sleep you will have all the
energy you need.
No matter what your schedule or how hectic your life, if you sleep better tonight, you can take on tomorrow.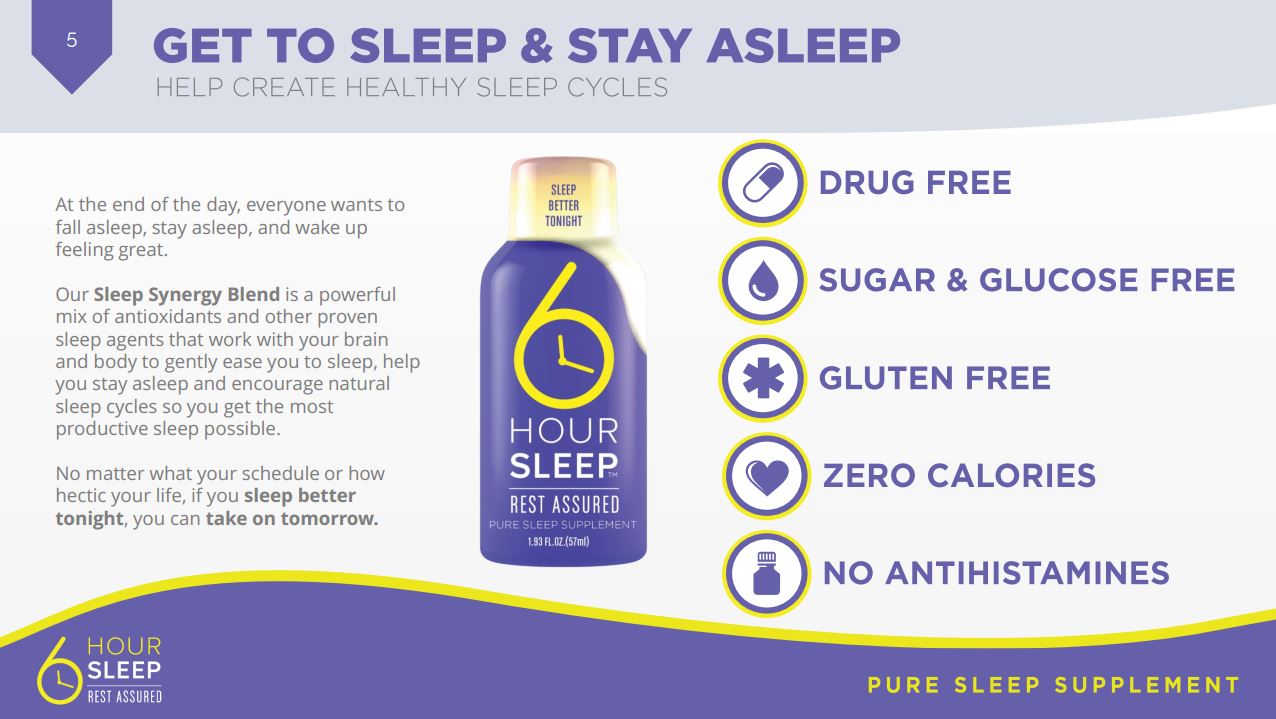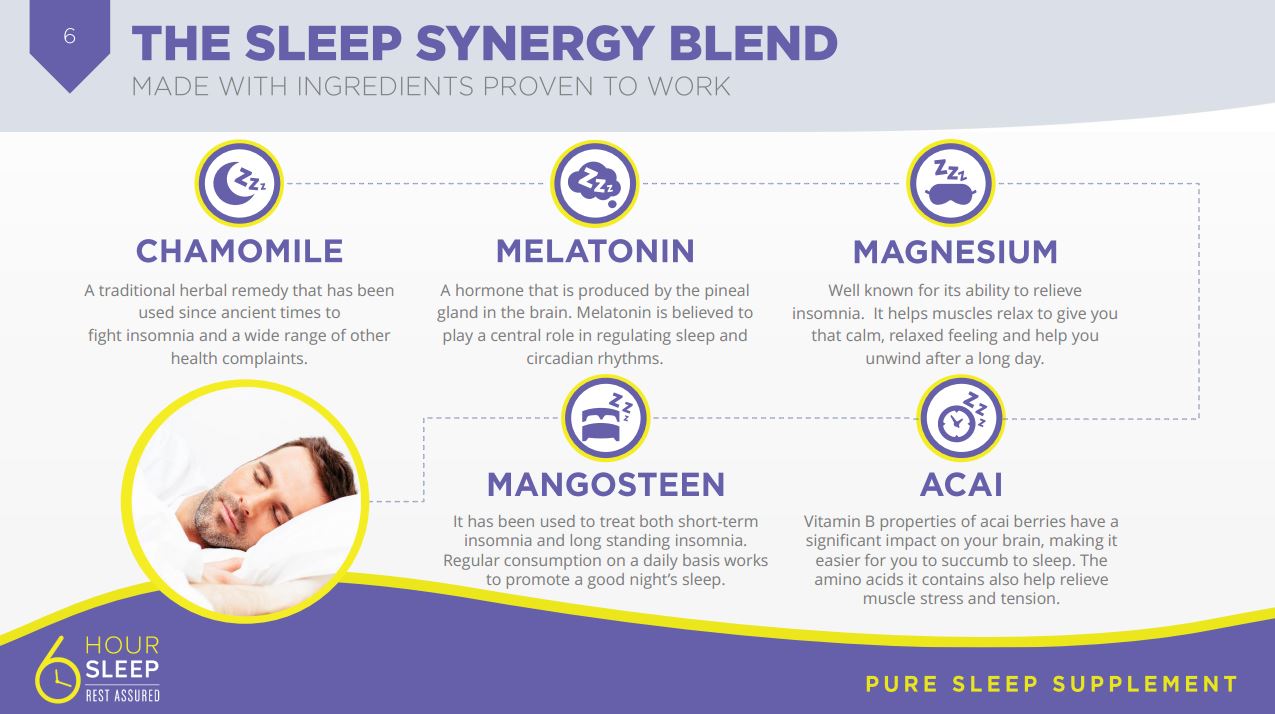 1.93 fl oz (57ml) bottles
Packed 12 to a box.
Retail Shelf Display Box
Free Shipping for orders with a sub-total of $49 or more Site Wide
Click on the main image at the top of the page to view the photo gallary of the bottle label, suppliment facts and additional information.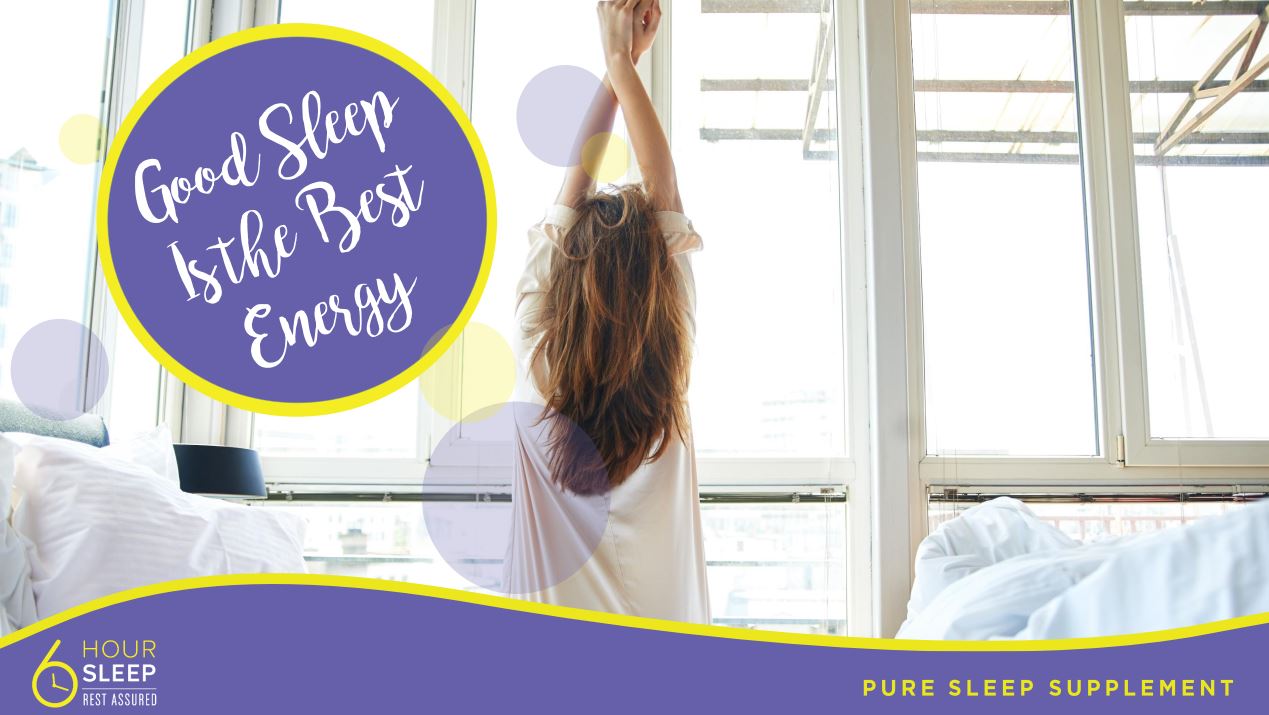 I am a huge Jack B Goods fan. Period! I think they have the top brands at the most competitive prices. I've tried 6 Hour Sleep and I adore the fact that it is an all natural product. I was sceptical at first. However they won me over. I experienced a restful, peaceful nights sleep without the 'laboratory chemicals' my liver would have to contend with. 6 Hour Sleep lives up to its name, and then some.
The 6 Hour Sleep is awesome! I have mild insomnia and was taking ambient but I ordered just a few bottles of the 6 Hour Sleep to try and it worked! Best sleep I've had in I can't remember when. I doesn't make you feel drugged out and you don't wake up with a sleep hangover. If you have trouble sleeping, I would seriously suggest trying this product.
Showing 1 to 2 of 2 (1 Pages)
Write a review
First Name:
Your Review:
Note:

HTML is not translated!
Rating:
Bad
Good