K-Chill White Lightning Mood Lifting Energy Shots ~ Fruit Punch (12)
K-Chill White Lightning Mood Lifting Energy Shots ~ Fruit Punch (12)
K-Chill's mood lifting relaxation shots are already recognized as being one of the top 5 shots in the market. We are proud to introduce K-Chill's newest addition to the K-Chill family, K-CHILL WHITE LIGHTNING.
You can expect the same superior quality, but now with MOOD LIFTING ENERGY!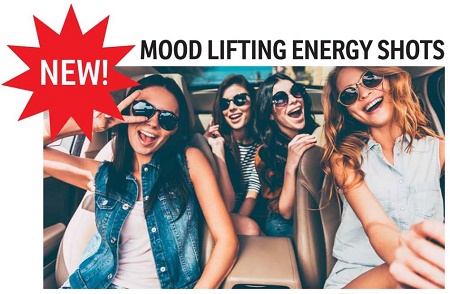 WHAT IS K CHILL?
Finding time and energy in the day too day can be challenging, especially if you're trying to take care of everyone and everything in addition to yourself.
Life is fun. We enjoy every minute of this journey by savoring the good times, and not letting the "not so good" get us down. So relax, enjoy the journey, and join us in living the ChillLife!
K-Chill White Lightning En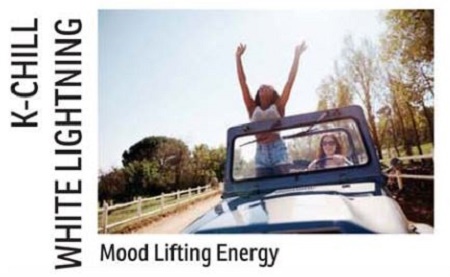 ergy Shots have been specifically formulated to help lift your mood and enjoy a energy boost.

Fruit Punch Flavor
Made in the USA
Also available in Extra Strength to fit your individual needs.

K Chill Mood Lifting Energy is made with a unique blend of natural ingredients that include NO Kratom (Kratom Free).The positive effect of the K Chill shot really works! The stimulating effects should be felt within 10 minutes of drinking K Chill and will remain for up to 6 hours of consumption. K Chill is proudly manufactured in the USA.

Drink. Energize. Be Happy.
Enjoy the wonderful taste and effects of the stress relief drinks from K Chill today!
Read entire label before use.
Please note:
Depending on your body weight, state of health and physiology, K Chill can have a powerful effect. In some rare cases, certain first time users i.e. women or lighter/sensitive individuals have noticed that it effects them quite strongly. It is recommended that these individuals take half of the 2oz bottle on a full stomach, wait 10 minutes and then consume the remainder if they are experiencing no ill effects. Depending on body mass and current state of health, you should feel the effect within 10 minutes, and it may remain for up to 6 hours.
**These statements have not been evaluated by the Food and Drug Administration. This product is not intended to diagnose, treat, cure or prevent any disease.**
Not intended for those under 18
.



There are no reviews for this product.
Write a review
First Name:
Your Review:
Note:

HTML is not translated!
Rating:
Bad
Good