Go Cubes - Chewable Coffee - Focus & Energy (1ea)
Go Cubes - Chewable Coffee - Focus & Energy (1ea)
GO Cubes
Chewable Coffee.
GO Cubes combine the kick of coffee with the relaxation of green tea. Instead of putting your coffee in a cup, you can put it in your pocket, for performance on the go.
Each GO Cube packs half a cup of coffee (50 mg Caffeine), along with nootropics designed to reduce jitteriness, improve focus, and support optimal cognitive performance.

Ingredients
Caffeine
100 mg
L-Theanine
200 mg
Caffeine & L-Theanine Synergies
Vitamin B6 & B12

Instructions
One serving is two GO Cubes, which is about the same Caffeine content as 1 cup of coffee (100 mg). Gauge your GO Cubes intake off of how much coffee you typically drink.
A serving of two GO Cubes is effective for 4-6 hours.
Assorted Flavors - Mocha, Pure Drip, Latte
Price is per 1 each (1 Pack of 4 Cubes)

Serving Size - 2 Pieces (22g)

Servings per Pack 2

Calories per Serving - 70

Ships via USPS First Class Mail, Priority Mail or Priority Mail Express
Free Priority Shipping for Sub Totals of $49 or More
Quantity Discounts listed above / Case = 20 each
Review:
"These are Great! - Perfect for a quick pick-me-up and the texture is like a gummy bear and the taste is ok, i would say the taste is like coffee, so you should like coffee. I Love Coffee - so I love the taste... I liked them so much I kept some of these for myself and did not list them all" ~ Greg L
Ships to all 50 States
Caution: Not intended for those under 18
.
Read entire label
**These statements have not been evaluated by the Food and Drug Administration. This product is not intended to diagnose, treat, cure or prevent any disease.**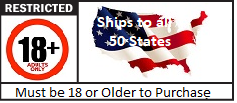 There are no reviews for this product.
Write a review
First Name:
Your Review:
Note:

HTML is not translated!
Rating:
Bad
Good