Hush Softgel Kratom Extract - GMP Quality Product (15ct)(1)
Restrictions May Apply
Age & Shipping Exclusions, See TAB Below for Complete Info.

Free Priority Shipping
This product qualifies for FREE USPS Priority Mail (2-3 Days) Shipping. Products totaling $49 or more ship Free Site-Wide.

Same Day Shipping
This product ships Same Day. Orders placed before 10am CST Monday-Friday, Ships SAME Day!

Hush Kratom
Product Code:
Hush-Softgel(15pk)
Reward Points:
35
Availability:
More on the way!
$34.95
$25.95
Price in reward points:

1748
Quantity Discounts
6 or more $22.69
12 or more $19.95

---
Location Restricted Product - No shipping to these States and Cities:
States:
Alabama, Arkansas, Indiana, Rhode Island, Vermont, Washington DC (District of Columbia) and Wisconsin.
Cities/Counties:
San Diego, CA
Sarasota County, FL
Bee Ridge, Englewood, Gulf Gate Estates, Laurel, Nokomis, Northport, North Sarasota, Osprey, Sarasota (County Seat), Sarasota Springs, Siesta Key, Southgate, South Venice, The Meadows, Vamo, Venice, Warm Mineral Springs
Jerseyville, IL
Union County, MS
Blue Springs, Myrtle, New Albany, Sherman
Ontario, Oregon
---
If your shipping address is in any of these states or cities and your cart contains one restriced item, there will be no shipping options displayed during checkout. Change your shipping address or remove the restricted product from your cart to complete checkout.
Note: If you are somehow able to check out with a restricted item, it will not ship to any of the restricted locations listed above.
---
This information is obtained from the American Kratom Association website at this LINK, use this link for information on your state.
To get involved in keeping kratom Legal, sign the AKA Petition at americankratom.org at this LINK.
We strive to keep this updated, if you notice an problem, contact us at this LINK.
---
Age Restricted Product - Must be 18 Years of Age or Older*
NOTE: Tennessee Residents must be 21 Years of Age or Older by state law.
---
BY PLACING AN ORDER YOU ARE AGREEING TO OUR TERMS & CONDITIONS
Complete Terms & Conditions at this LINK
---
Hush Softgel Kratom Extract - GMP Quality Product (15ct)(1)

Hush Kratom Softgel
Introducing the New Hush Kratom Extract Soft Gels! Now stronger than ever.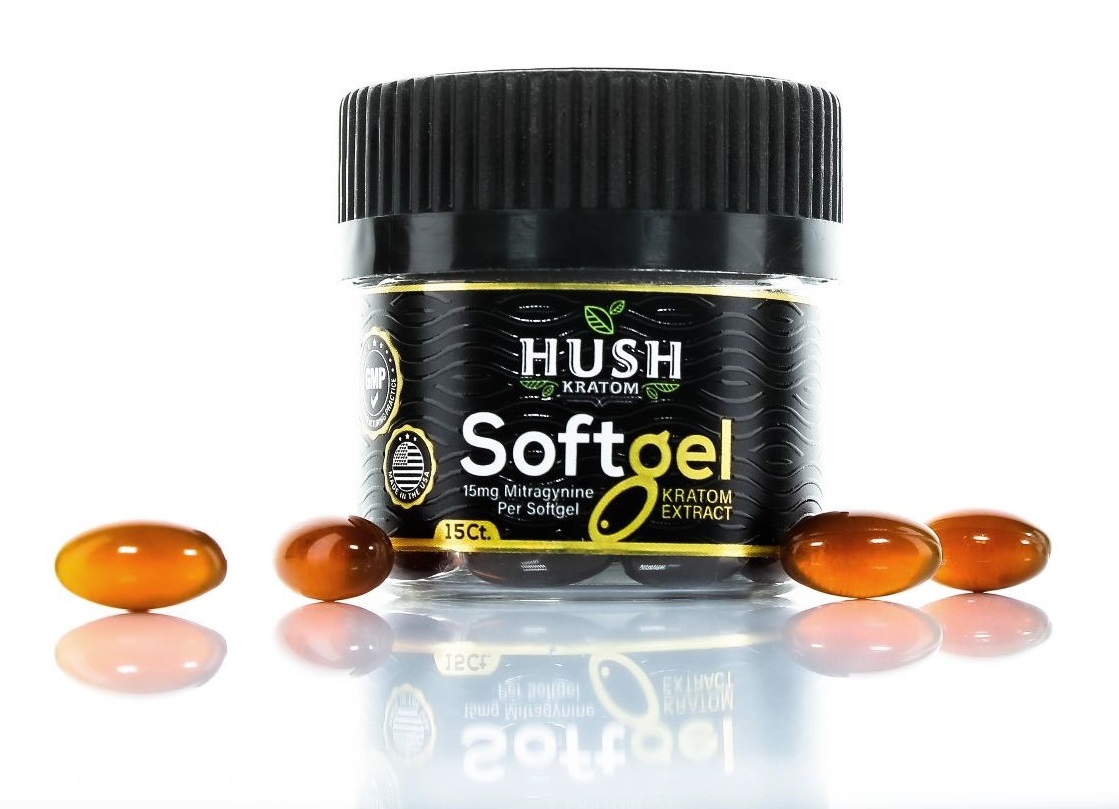 World's first kratom liquid extract soft gel
Utilizing Hush's unique kratom extract blend. suspended in pure safflower oil which is a long chain monounsaturated (good fats) triglyceride which promotes absorption and bioavailability. Manufactured in an FDA registered cGMP facility.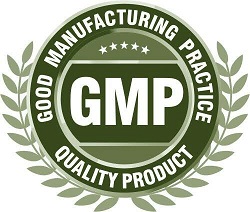 Hush Kratom uniquely processed, one of a kind extract
Each Softgel contains 15 milligrams of Mitragynine
Smaller capsules/easier to swallow
GMP Certified
GMP stands for Good Manufacturing Practice and is a quality control system that makes sure that every product is adequately tested and dosed for optimal effectiveness. (GMP) is a system for ensuring that products are consistently produced and controlled according to quality standards. It is designed to minimize the risks involved in any production that cannot be eliminated through testing the final product.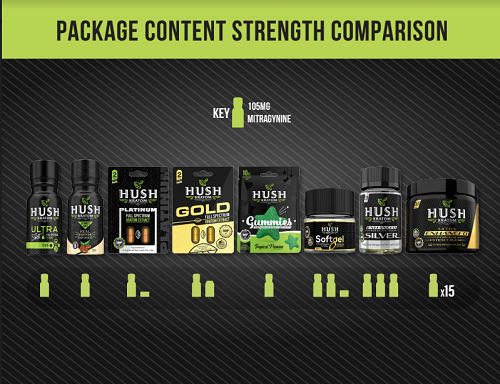 Price is per 1 (one) pack of 15 each Softgels
3-4 capsules = 1 serving
Servings per container 3-5
Quantity Discounts apply automatically based on the discount table above.
Ships via USPS First Class Mail, Priority Mail, or Priority Mail Express
Free Priority Shipping for subtotals of $49 or more
Made in the USA

**These statements have not been evaluated by the Food and Drug Administration. This product is not intended to diagnose, treat, cure or prevent any disease.**

Must be 18+ to Purchase..

Read entire label before use.



There are no reviews for this product.
Write a review
First Name:
Your Review:
Note:

HTML is not translated!
Rating:
Bad
Good