Zion Herbals Platinum 90 Soft Gel Caps 90% (20ct)
---
Location Restricted Product - No shipping to these States and Cities:
States:
Alabama, Arkansas, Indiana, Rhode Island, Vermont, Washington DC (District of Columbia) and Wisconsin.
Cities/Counties:
San Diego, CA
Sarasota County, FL
Bee Ridge, Englewood, Gulf Gate Estates, Laurel, Nokomis, Northport, North Sarasota, Osprey, Sarasota (County Seat), Sarasota Springs, Siesta Key, Southgate, South Venice, The Meadows, Vamo, Venice, Warm Mineral Springs
Jerseyville, IL
Union County, MS
Blue Springs, Myrtle, New Albany, Sherman
Ontario, Oregon
---
If your shipping address is in any of these states or cities and your cart contains one restriced item, there will be no shipping options displayed during checkout. Change your shipping address or remove the restricted product from your cart to complete checkout.
Note: If you are somehow able to check out with a restricted item, it will not ship to any of the restricted locations listed above.
---
This information is obtained from the American Kratom Association website at this LINK, use this link for information on your state.
To get involved in keeping kratom Legal, sign the AKA Petition at americankratom.org at this LINK.
We strive to keep this updated, if you notice an problem, contact us at this LINK.
---
Age Restricted Product - Must be 18 Years of Age or Older*
NOTE: Tennessee Residents must be 21 Years of Age or Older by state law.
---
BY PLACING AN ORDER YOU ARE AGREEING TO OUR TERMS & CONDITIONS
Complete Terms & Conditions at this LINK
---
Zion Herbals Platinum 90 Soft Gel Caps 90% (20ct)

90% Extract Purity!!
The industry's highest extract yet. Introducing our latest addition in our Kratom Soft Gel line.
Zion Herbals Soft Gels 20ct 90% Kratom Extract are made from our premier formula using our 90% Mitragynine Extract powder. in a soluble liquid soft gel. Each gel contains 40mgs of the Mitagynine Alkaloid.
Good quality leaf powder contains approximately 1.25% Mitragynine. This extract contains 90% Mitragynine which makes it 52 times more potent than regular kratom leaf powder. No longer a 'Full Spectrum' extract, the 90% Mitragynine Salt-base Kratom Extract has a significant reduction of other alkaloids and lipids that are found in natural Kratom leaf powder. An enriched extract, the 90% exceeds the point where we start to lose some of the other alkaloids as the percentage of Mitragynine increases beyond 50%. With further enrichment of Mitragynine an additional loss of the other alkaloids continues. For a typical dose of 2 teaspoons or 4 grams of leaf powder you would only need 75mg of this extract to achieve exactly the same effects. This is a 90% Mitragynine extract and not a 65X Extract. We do not recommend using that terminology as the strength of an extract should be measured by the % amount of Mitragynine present in the product, which in this case is 90%. Good quality plain leaf powder contains about 1.25% Mitragynine.
Ingredient Composition
• 90% Mitragynine
• 10% Other alkaloids and natural aliphatic plant compounds
Other alkaloids include but not limited to:
Paynantheine & Isopaynantheine
Speciociliatine & Speciogynine
7-Hydroxymitragynine
Mitraphylline
Corynoxine A & Corynoxine B
None of our products are enhanced with 7-Hydroxymitragynine.

All 7-Hydroxymitragynine levels in our extracts are similar and proportional to the amount of 7-Hydroxymitragynine that occur naturally in the plant. Every batch of extract that we produce comes with a Certificate of Analysis to show that we comply completely with the recommended USP467 Guidelines for residual solvents and also a HPLC report showing the amount of Mitragynine present.

Ingredients:
Mitragyna Speciosa Extract – 90% Mitragynine
Thank you for shopping with us!
FOOD AND DRUG ADMINISTRATION (FDA) DISCLOSURE†
These statements have not been evaluated by US Food & Drug Administration.This product is not intended to diagnose, treat, cure, or prevent any disease.
Please Support
The American Kratom Association.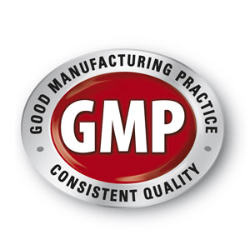 Zion Herbals follow the Good Manufacturing Practices insuring consistent quality.
Price is per 20 count package (20 Capsules) (20pk)
Quantity Discounts Shown Above Apply Automatically
Ships via USPS Priority Mail or Priority Mail Express
Free Priority Shipping for Sub Totals of $49 or More
Warning: Only for use as a biological extract. Manufacturer or Distributor of this product takes no responsibility for the misuse of this product.
Read entire label before use.
NOT FOR SALE TO MINORS.
PLEASE REVIEW THIS PRODUCT AND SHARE YOUR EXPERIENCE.



There are no reviews for this product.
Write a review
First Name:
Your Review:
Note:

HTML is not translated!
Rating:
Bad
Good