Product Samples 50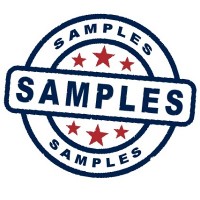 Discount Coupons are included in the package with your samples for a discount on your first order!
Quantity Discounts Automatically Apply to each item Based on the Chart in the Product Listing.
Shipping by USPS First Class Mail, Priority Mail or Priority Mail Express.
Orders over $49 Ship free via USPS Priority Mail to the Continental US.
Showing 1 to 20 of 20 (1 Pages)