Survival Food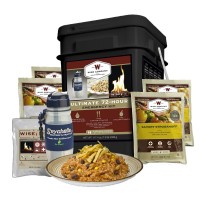 Freeze-dried and dehydrated ready-made meals, meats, vegetables, fruits and more for emergency preparedness and outdoor use - Dependable - Simple - Affordable !

For individuals, families, institutions and emergency departments interested in stocking up on long term, freeze-dried gourmet foods for daily use and in case of emergencies. Up to 25 year shelf life !
Be Prepared.. At Home, At Work, In Transit , For Hurricanes, For Floods, For Earthquakes and National Disasters - With Emergency Food, With Emergency Water , With Survival Kits - Prepare Now...