Payment Options
We accept all major credit cards including
Visa, MasterCard, American Express and Discover.



Our Secure Credit Card Processing requires your billing address to match your credit card billing information.

The information you enter remains encrypted for your security. We use the latest SSL Technology to insure your information is always secure. Secure pages begin with the HTTPS://. JackBGoods goes as step further and incorporates Extended Validation SSL Showing Green in our secure address and includes $1,700,000.00 in insurance to back it up.

eCheck by Green.Money ($300 MAX)

An E-Check (or electronic check) is an electronic version of a paper check used to make payments online. Works like a Debit Card. Anyone with a checking account can pay by E-Check through Green.Money.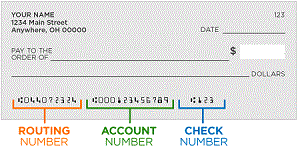 To expedite your E-Check Payment:
Your Billing Details should include the address on your checking account and your phone number. You will need your Bank Name, Routing Number and Checking Account Number. Rather than raise prices to cover the fees for this service we've really sharpened our pencil and got the small
Convenience Fee
to cover the transaction fees down to
just 1.5%
through 04.30.19 then just
2.5% plus $1.
Be sure you have the funds in your account to cover the electronic check (eCheck) comes out of your account similar to your Debit Card.

Double Check your Routing and Account number, mistakes in data entry will delay your order.
Important: Only press Submit Order ONCE - each time you press submit it will create an eCheck.
A Warning For Thieves: Your IP Address will be recorded. If you enter a fraudulent check we will help banks, the FBI and INTERPOL prosecute you.

NOTE: Restrictions Apply; See Below*

ACH Debit Bank Transfer


ACH Debit Bank Transfer - Our newest payment option - ACH payments are electronic payments that are created when the customer gives an originating company (JackBGoods Outlet Store (originator)), authorization to debit directly from the customer's (Your)checking account for the purpose of bill payment.
With your authorization we can debit / draft your checking account. With ACH Debit there is no USPS Mail saving 3-4 days. You will receive a receipt via email the day it is processed. ACH Debit transactions process in 2 Buisinss Days, saving
at least 1 business day
on order processing!
ACH Debit Payment Reward -
3% Discount off your order. - $1 Fee per Transfer.

NOTE: Restrictions Apply; See Below*
Check / Money Order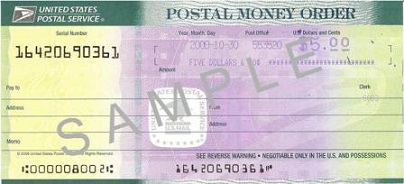 This option is great if you like saving money, are good at planning and have the time. Set us up on your online bill pay, mail a check or mail a money order.
USPS First Class Mail takes 1-3 Business days to arrive. Personal and business checks, please allow 3 business days for your check to clear. Checks issued through your Online Bill Pay clear in 2 business days, USPS Money Orders clear and ship the same day received.

Super-Fast Option:
Send a USPS Money Order overnight via Priority Mail Express next day service or Priority Mail - We ship immediately when received.
Check / Money Order
Payment Type Reward -3%
Yes we give a discount for paying by check / money order!:
3% is automatically
discounted from your total.

NOTE: Restrictions Apply; See Below*

Bank Wire Transfer ($200 Minimum)

Only Available for
orders of $200 or more
- Bank to Bank - A Bank Wire Transfer is an electronic payment service for transferring funds by wire. Also known as a wire transfer, money goes from one bank to another, your bank to our bank. Each party to a wire transfer needs a bank account. Transfers arrive at their destination on the same business day they're sent and confirmed usually in 24-48 hours. No allowance for mailing or collection time is required. Note: Our bank charges a fee to receive the transfer, we cover this fee.
To send a wire transfer, some banks have it online and some you need to visit your local branch and provide the banking information for the recipient's account:
Bank Wire Transfer - Available for orders of $200 and above.
Payment Type Reward -3% is automatically discounted from your total.

*NOTE: Restrictions - We reserve the right to hold your shipment until your check clears. We may do this for new customers, customers with a limited history with us or purchases over a
certin
amount.
*** United States Postal Money Orders ship right away. (next shipping day)
*** Bank Wire Transfers ship right away. (next shipping day)

( Detailed receipt / instructions for your selected payment method are included in your Order Confirmation Email. )
---