OPMS Gold Liquid Organically Purified Mitragyna Speciosa Liquid (8.8ml)(1)
---
Location Restricted Product - No shipping to these States and Cities:
States:
Alabama, Arkansas, Indiana, Rhode Island, Vermont, Washington DC (District of Columbia) and Wisconsin.
Cities/Counties:
San Diego, CA
Sarasota County, FL
Bee Ridge, Englewood, Gulf Gate Estates, Laurel, Nokomis, Northport, North Sarasota, Osprey, Sarasota (County Seat), Sarasota Springs, Siesta Key, Southgate, South Venice, The Meadows, Vamo, Venice, Warm Mineral Springs
Jerseyville, IL
Union County, MS
Blue Springs, Myrtle, New Albany, Sherman
Ontario, Oregon
---
If your shipping address is in any of these states or cities and your cart contains one restriced item, there will be no shipping options displayed during checkout. Change your shipping address or remove the restricted product from your cart to complete checkout.
Note: If you are somehow able to check out with a restricted item, it will not ship to any of the restricted locations listed above.
---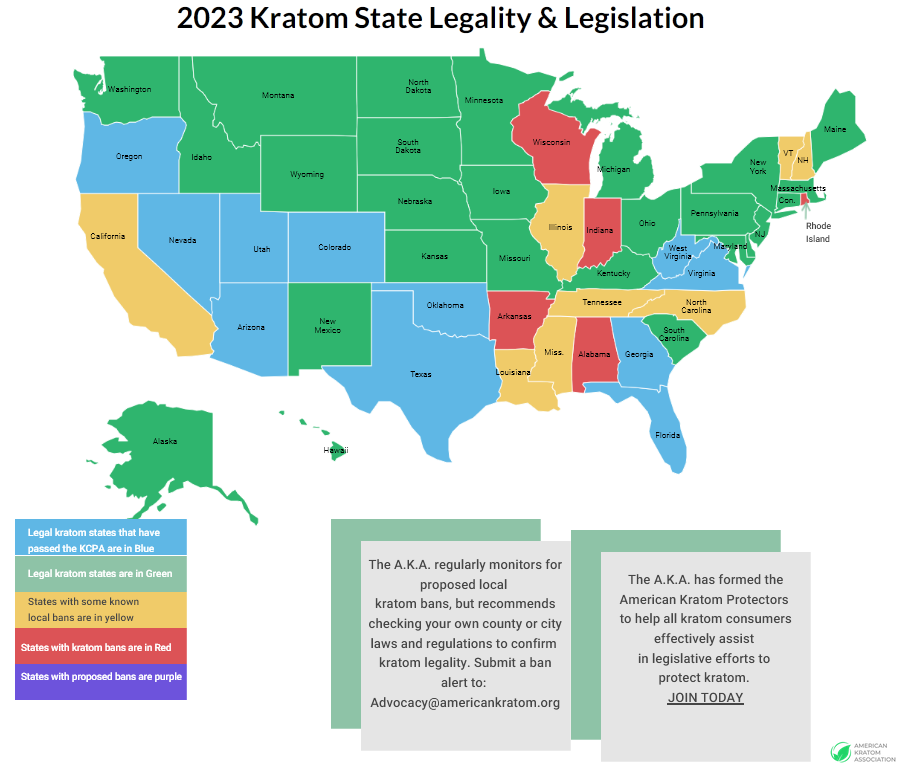 ---
This information is obtained from the American Kratom Association website at this LINK, use this link for information on your state.
To get involved in keeping kratom Legal, sign the AKA Petition at americankratom.org at this LINK.
We strive to keep this updated, if you notice an problem, contact us at this LINK.
---
Age Restricted Product - Must be 18 Years of Age or Older*
NOTE: Tennessee Residents must be 21 Years of Age or Older by state law.
---
BY PLACING AN ORDER YOU ARE AGREEING TO OUR TERMS & CONDITIONS
Complete Terms & Conditions at this LINK
---
OPMS Gold Liquid Organically Purified Mitragyna Speciosa Liquid (8.8ml)(1)

O.P.M.S.' most sought after Kratom(K) Product, O.P.M.S. K has become a recognizable industry standard among K products.
What makes O.P.M.S. different from other K products?
The main difference between O.P.M.S. and other K products has to do with how the alkaloids are concentrated from the leaves. Most products employ a method involving hot water or a solvent. Under this process, the K leaves are basically boiled out of the organic material.

Research specialists have recently discovered a more effective concentration method using cold water and high pressure. With this method, more of the alkaloids are preserved, making for a better and a more complete product.
8.8ml K Extract Tincture - Ultra Potent - NOT for beginners!!
O.P.M.S.' most sought after K Product.

O.P.M.S. Liquid K comes in their newest 8.8ML bottle, This listing is for 1ea 8.8ml bottle.

Available by the case (Box shown) of 45 bottles. (add quantity 45 to cart)

Quantity Discounts Shown Above Apply Automatically

Ships via USPS First Class Mail, Priority Mail or Priority Mail Express

Free Priority Shipping for Sub Totals of $49 or More
**These statements have not been evaluated by the Food and Drug Administration. This product is not intended to diagnose, treat, cure or prevent any disease.**

Must be 18+ to Purchase..

Read entire label before use.



The BEST! I have tried many tinctures and always come back to OPMS. It is great for relieving my pain immediately and helps with energy
I have only tried OPMS and it helps tremendously with my chronic pain and energy on an empty stomach. I think it is great!
This is definitely the best of the liquid shots. I've tried all of them at this price point and I keep coming back to OPMS. One bottle is 2 servings for me. I take down half of the bottle, top what's left off with water, and then save for later. JackBGoods also has the best pricing on these.Update 07.21.19: My favorite kratom product on the market. Worth the price, can be broken up into 2 separate servings. I keep coming back to these and haven't found anything better.
Very strong and effective. 100% Satisfied.
The BEST liquid Kratom! To me it has a chocolate taste, not that of Kratom. The ONLY downside to this product is that you wish the bottles were larger! :)
Write a review
First Name:
Your Review:
Note:

HTML is not translated!
Rating:
Bad
Good