Exodus Legal Cannabis Hemp Chocolate - White Sprinkles Flavor - 1500MG - THC+CBD - (12 servings)
---
Location Restricted Product - No shipping to these States and Cities:
States:
Alabama, Arkansas, Indiana, Rhode Island, Vermont, Washington DC (District of Columbia) and Wisconsin.
Cities/Counties:
San Diego, CA
Sarasota County, FL
Bee Ridge, Englewood, Gulf Gate Estates, Laurel, Nokomis, Northport, North Sarasota, Osprey, Sarasota (County Seat), Sarasota Springs, Siesta Key, Southgate, South Venice, The Meadows, Vamo, Venice, Warm Mineral Springs
Jerseyville, IL
Union County, MS
Blue Springs, Myrtle, New Albany, Sherman
Ontario, Oregon
---
If your shipping address is in any of these states or cities and your cart contains one restriced item, there will be no shipping options displayed during checkout. Change your shipping address or remove the restricted product from your cart to complete checkout.
Note: If you are somehow able to check out with a restricted item, it will not ship to any of the restricted locations listed above.
---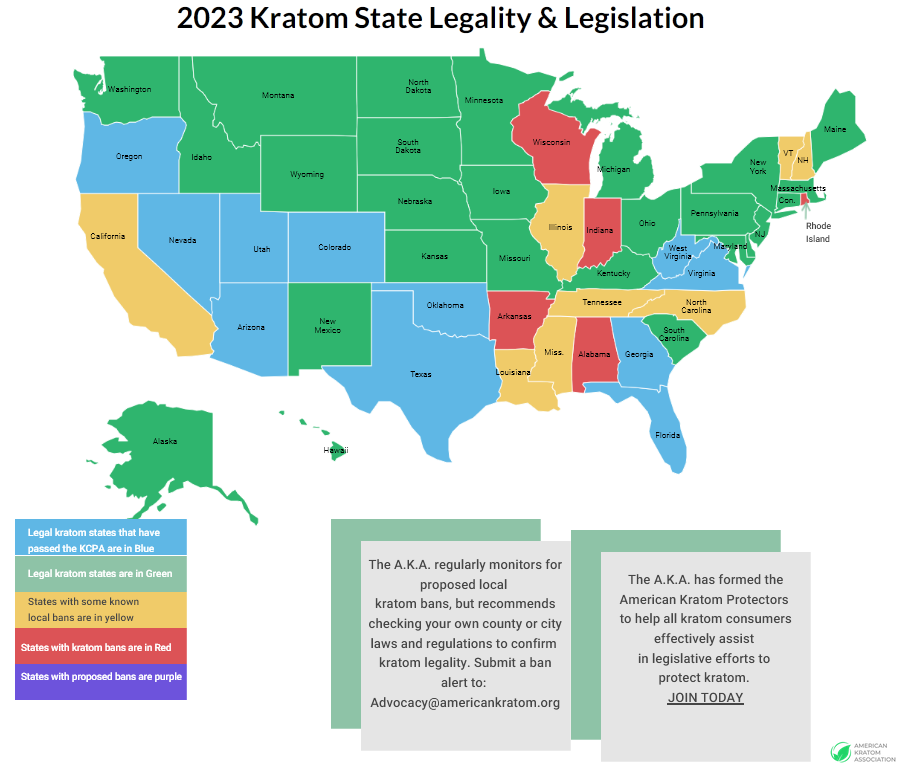 ---
This information is obtained from the American Kratom Association website at this LINK, use this link for information on your state.
To get involved in keeping kratom Legal, sign the AKA Petition at americankratom.org at this LINK.
We strive to keep this updated, if you notice an problem, contact us at this LINK.
---
Age Restricted Product - Must be 18 Years of Age or Older*
NOTE: Tennessee Residents must be 21 Years of Age or Older by state law.
---
BY PLACING AN ORDER YOU ARE AGREEING TO OUR TERMS & CONDITIONS
Complete Terms & Conditions at this LINK
---
Exodus Legal Cannabis Hemp Chocolate - White Sprinkles Flavor - 1500MG - THC+CBD - (12 servings)
Exodus has entered the market with a giant bang with all of they're hemp derived products. Now they have decided to enter into the legal mushroom market and these Amanita Chocolates hit hard! Each chocolate contains a potent mixture of delta-9 thc, kava, CBD, lions mane, and muscimol. These chocolates contain a total of 1500mg total of active ingredients. Each Exodus chocolate bar has 12 squares that can be used to measure dosage. We suggest starting with 1 squares and waiting an hour to adjust for tolerance. Users have described the effects to be very positive with uplifting, relaxing, tunnel vision focus, vivid color exploration, and intimate body sensation. These chocolates are sure to give you another body experience that you do not want to miss.
Consume 1 square of the chocolate bar to start to establish individual tolerance
White Chocolate (Sugar, Cocoa Butter, Skim Milk, Milkfat, Soy Lecithin, Natural and Artificial Flavors, Salt), Kava, Delta-9 THC (15mg), CBD, Lions Mane, Muscimol (Amanita Muscaria)
Made in the USA.
Retail Price $39.99ea
12 Servings per bar, use 1 square to start
Also sold in handy 10 pack shelf display packaging, Enter 10ea to your cart.
Ships via First Class Mail, Priority Mail, Priority Mail Express or UPS/ UPS Next Day Air
Free Shipping for Sub Totals of $49 or More
These statements have not been evaluated by the Food and Drug Administration. These products are not intended to diagnose, treat, cure or prevent any disease.
Read Entire Label Before Use
Not intended for those under 18. Do not consume with alcohol. Do not consume if you are pregnant, nursing, have a medical condition or are taking medications. Do not take if you are operating a motor vehicle or equipment.

There are no reviews for this product.
Write a review
First Name:
Your Review:
Note:

HTML is not translated!
Rating:
Bad
Good