Full Throttle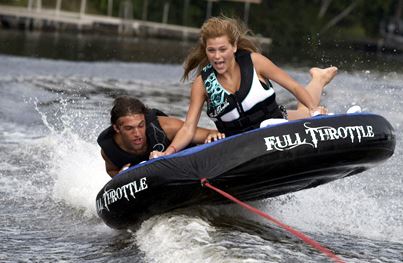 FULL THROTTLE is a premium brand of water recreation products, featuring water sports flotation jackets, towable tubes, wakeboard, kneeboards, wetsuits, gloves, and rope, designed for today's active water sports enthusiast.
Look for the FULL THROTTLE brand at your nearest sporting goods stores. Whether boating, waterskiing, tubing, swimming, wakeboarding, or kneeboarding, these cutting edge, adventurous, adrenaline-pumping products will give you the action you seek on the water.
There are no products to list.