Zion Herbals 5 Caps Gold Reserve Extract
---
Location Restricted Product - No shipping to these States and Cities:
States:
Alabama, Arkansas, Indiana, Rhode Island, Vermont, Washington DC (District of Columbia) and Wisconsin.
Cities/Counties:
San Diego, CA
Sarasota County, FL
Bee Ridge, Englewood, Gulf Gate Estates, Laurel, Nokomis, Northport, North Sarasota, Osprey, Sarasota (County Seat), Sarasota Springs, Siesta Key, Southgate, South Venice, The Meadows, Vamo, Venice, Warm Mineral Springs
Jerseyville, IL
Union County, MS
Blue Springs, Myrtle, New Albany, Sherman
Ontario, Oregon
---
If your shipping address is in any of these states or cities and your cart contains one restriced item, there will be no shipping options displayed during checkout. Change your shipping address or remove the restricted product from your cart to complete checkout.
Note: If you are somehow able to check out with a restricted item, it will not ship to any of the restricted locations listed above.
---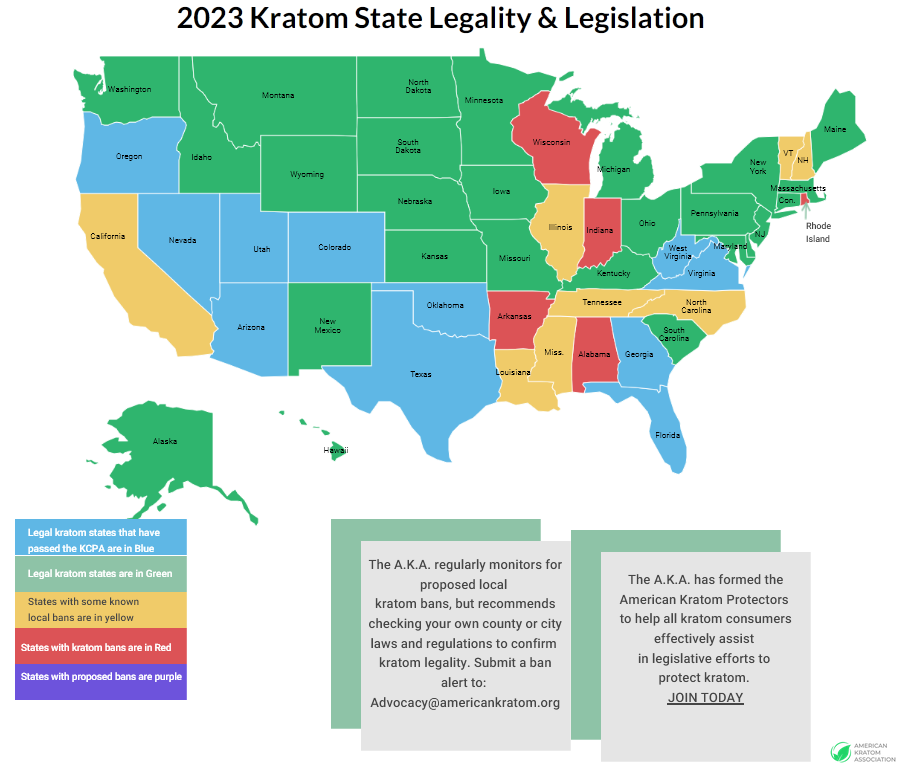 ---
This information is obtained from the American Kratom Association website at this LINK, use this link for information on your state.
To get involved in keeping kratom Legal, sign the AKA Petition at americankratom.org at this LINK.
We strive to keep this updated, if you notice an problem, contact us at this LINK.
---
Age Restricted Product - Must be 18 Years of Age or Older*
NOTE: Tennessee Residents must be 21 Years of Age or Older by state law.
---
BY PLACING AN ORDER YOU ARE AGREEING TO OUR TERMS & CONDITIONS
Complete Terms & Conditions at this LINK
---
Zion Herbals 5 Caps Gold Reserve Extract
Zion Herbals Maeng Da 5 Capsusle jar contains 5 1000mg capsules of only the highest quality Maeng Da Speciosa Mitragyna Kratom.

Zion Herbals Premium Botanicals bring you only the highest Quality Herbs and herbal Extracts.

Gold Reserve 45% Extract Capsules or Tablets Blister Packs are made using our 45% Mitragynine extract powder.
Good quality leaf powder contains approximately 1.25% Mitragynine. Our 45% Mitragynine is 36 times more potent than leaf powder. Being a "Full Spectrum extract" means that it also still contains all of the other alkaloids and lipids that are found in the Kratom leaf. In an enriched extract, the 45% gets to a point where we will start to lose some of the other alkaloids as the percentage of Mitragynine goes up beyond 45%.

This is our benchmark extract. It is the complete full spectrum alkaloid fraction of the plant with all of the other major alkaloids occurring in similar levels and proportions as they are found in the plant. With further enrichment of Mitragynine, a loss of the other alkaloids starts to happen. This is an extremely well-balanced and potent kratom extract with an increasingly easier taste. For a typical dose of 2 teaspoons or 4.5gm of leaf powder, you would only need 110mg of this extract to achieve exactly the same effects.

This is a 45% Mitragynine extract and not a 45X Extract. We do not recommend using that terminology as the strength of an extract should be measured by the % amount of Mitragynine present in the product, which in this case is 45%. Good quality plain leaf powder contains about 1.25% Mitragynine.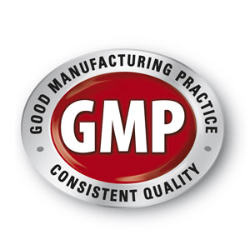 Zion Herbals follow the Good Manufacturing Practices insuring consistent quality.

Recent Review:
"Love the results I have been having. Great clean product Thanks guys"
~Brandon

Extremely POTENT Extract Capsules!
Not for the Beginner! 1 Capsule is enough for MOST. 2 Capsules for experienced users ONLY.
Compare to OPMS Gold
1 Serving size per tablet: Contains 1000mg of Mitragyna Speciosa per Capsule
Price is per 5 count package (5 Capsules) (5pk)
Quantity Discounts Shown Above Apply Automatically
Ships via USPS First Class Mail, Priority Mail or Priority Mail Express
Free Priority Shipping for Sub Totals of $49 or More
Warning: Only for use as a biological extract. Manufacturer or Distributor of this product takes no responsibility for the misuse of this product.
Read entire label before use.
NOT FOR SALE TO MINORS.
**These statements have not been evaluated by the Food and Drug Administration. This product is not intended to diagnose, treat, cure or prevent any disease.**
*Based on testing performed in June 2017

Must be 18+ to Purchase..
PLEASE REVIEW THIS PRODUCT AND SHARE YOUR EXPERIENCE.



I would recommend these to people having their first experience with kratom extracts. The effects seem to lean towards the "stimulating" side of kratom and not the sedating which is a great way to start the day with a little "pick me up"
Showing 1 to 1 of 1 (1 Pages)
Write a review
First Name:
Your Review:
Note:

HTML is not translated!
Rating:
Bad
Good