Bliss Xtra Maeng Da Kratom - The Natural Way to Feel Good Fast (100g Powder)
---
Location Restricted Product - No shipping to these States and Cities:
States:
Alabama, Arkansas, Indiana, Rhode Island, Vermont, Washington DC (District of Columbia) and Wisconsin.
Cities/Counties:
San Diego, CA
Sarasota County, FL
Bee Ridge, Englewood, Gulf Gate Estates, Laurel, Nokomis, Northport, North Sarasota, Osprey, Sarasota (County Seat), Sarasota Springs, Siesta Key, Southgate, South Venice, The Meadows, Vamo, Venice, Warm Mineral Springs
Jerseyville, IL
Union County, MS
Blue Springs, Myrtle, New Albany, Sherman
Ontario, Oregon
---
If your shipping address is in any of these states or cities and your cart contains one restriced item, there will be no shipping options displayed during checkout. Change your shipping address or remove the restricted product from your cart to complete checkout.
Note: If you are somehow able to check out with a restricted item, it will not ship to any of the restricted locations listed above.
---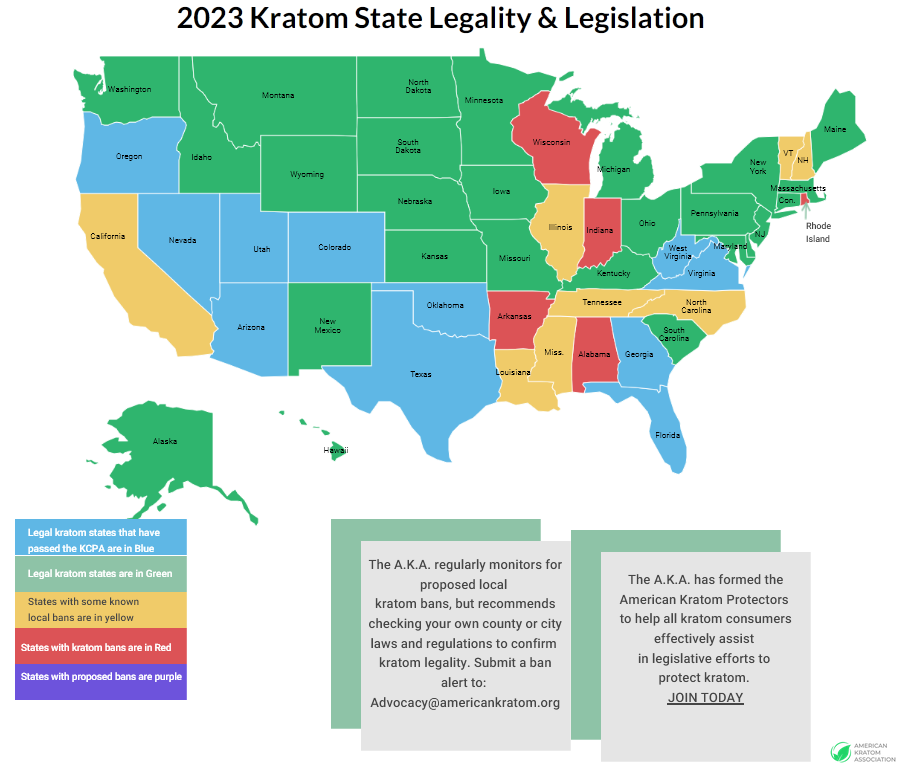 ---
This information is obtained from the American Kratom Association website at this LINK, use this link for information on your state.
To get involved in keeping kratom Legal, sign the AKA Petition at americankratom.org at this LINK.
We strive to keep this updated, if you notice an problem, contact us at this LINK.
---
Age Restricted Product - Must be 18 Years of Age or Older*
NOTE: Tennessee Residents must be 21 Years of Age or Older by state law.
---
BY PLACING AN ORDER YOU ARE AGREEING TO OUR TERMS & CONDITIONS
Complete Terms & Conditions at this LINK
---
Bliss Xtra Maeng Da Kratom - The Natural Way to Feel Good Fast (100g Powder)
FEEL GOOD*
Maeng Da is the Gold Standard of Kratom. Maeng Da provides relief from minor muscle pain following exercise. Helps you relax and provides a feeling of well being.* Enjoy the Benefits of Kratom.
FEEL IT FAST*
You'll feel the benifits working within minutes.*

SUSTAINABLE TRADE*
To protect our planet for future generations. Grown in a controlled environment and harvested responsively. We support the local communities.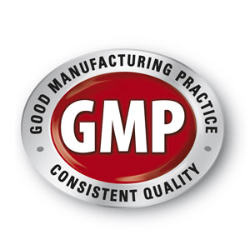 Bliss Xtra Maeng Da Kratom brings this traditional leaf to you with the benefit of modern technology and good manufacturing practices (GMP).
Price is per one 100 Gram pack of powder; Includes Kratom Extract for Xtra fast relief!
This is a quality product manufactured to strict GMP standards.
Quantity Discounts Shown Above Apply Automatically
Ships via USPS First Class Mail, Priority Mail or Priority Mail Express
Free Priority Shipping for Sub Totals of $49 or More
The Manufacturers and Distributors of this product assume no liability for the misuse or misrepresentation of this product.
NOTE: Vivazen Botanicals is
not affiliated
with VZ Distribution, the manufacturer/distributor of Vivazen shots.
Because this product was recently recalled and re-formulated and renamed; We are upgrading the guarantee on this item to 2-way shipping. If you are not happy with your purchase we will issue a return shipping label and when received back refund your purchase.
Must be 18+ to Purchase.
.
These statements have not been evaluated by the Food and Drug Administration. These products are not intended to diagnose, treat, cure or prevent any disease.

Read Entire Label.

Excellent product but VERY strong! Please be careful and responsible when using. Capsules are easier to swallow than the bitter-tasting powder. Super-fast service, top-notch customer support, and a price that can't be beat.
I am a lifetime repeat customer now! Not for just this product but I will be ordering other products! The price is unbeatable and the shipping has never failed to be on time if not sooner than expected. The continuous email updates are more than helpful and the customer service and support is above and beyond most other online services. Love the diversity, quality and availability of all products. Thank you for the outstanding reliability. Again, you have definitely gained a lifelong customer! Keep up the great service! Greatly appreciated as a consumer!
This is probably one of the best strains of Maeng Da that I have had in many years. I first tried this product 4 years ago and have remained with it. I am a kratom user strictly for pain usage and Vivazen Maeng Da is the best for my needs. I have 2 locations that sell this, but they quickly run out and it takes several weeks before any additional shipment comes back in. Jack B Goods is a very reliable company that I can order this product from. I have told several folks about JBG and advised them to look for Vivazen here if they are unable to find some locally. Thanks so much for being such a reliable company to turn to. You have never let me down.
Showing 1 to 3 of 3 (1 Pages)
Write a review
First Name:
Your Review:
Note:

HTML is not translated!
Rating:
Bad
Good